Up Next/News:
CBS presented Smile & Wave, an exhibition of new works by Jon Edgley marking the culmination of his graduate residency at CBS.
The exhibition is now closed but documentation will be coming soon..
-------------------
Graduate Residencies
Current
Hassnat Sikander 01/03/19
--------------------
New in the shop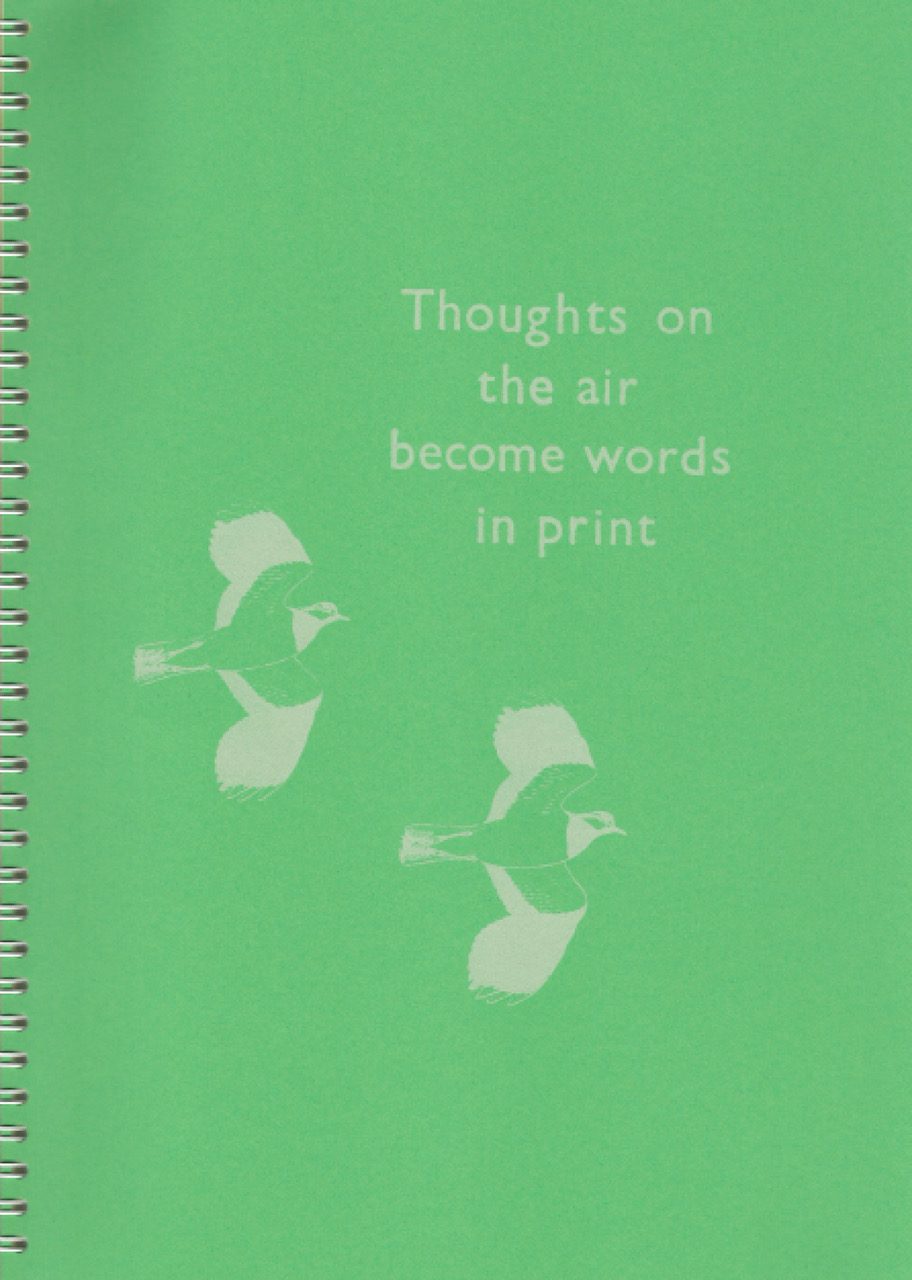 Mark Simmonds
Thoughts on the air become words in print, 2018
£8
The inaugural book published by CBS and Penny Blue Books documents a conversation lasting 3 hours 15 minutes between the artist, CBS Director Liam Peacock and Manchester-based artist Gideon Vass whilst birdwatching in a Liverpool park on 17 September 2018.
As a live addendum to the books launch, Mark presented a work-in-progress performance lecture during the fs Reading Week.
www.marksimmonds.info