Jake Kent
&
Alfie Strong
DORMANT PARASITE
05·05·17 - 21·05·17
Dormant parasite is part of an open ended discussion between Jake Kent and Alfie Strong. Initiated by Alfie in Sept 2016 via a Facebook conversation, the duo have been exploring and exchanging ideas that speculate on the future of our planet while simultaneously questioning their position in the present. During the last six months they have used this process to create a post-apocalyptic set/ wall painting which houses a selection of new works. The works are relics, objects made in the future and existing in a further future beyond that. An apparitional, time transcending conversation between two mineral deposits, a crucified technological disaster and a collection of cultural artefacts epitomise all that is left after everything has reduced to a grey, inorganic sludge choked by a thick, unbreathable haze.

At present our quotidian real life experiences are stretched. Our known boundaries, our reality becomes unbelievable, a fiction becomes more believable and in some ways more desirable. It is the rapidly closing gap between the two that the works in Dormant Parasite attempt to
occupy. Dormant Parasite reimagines our world as a dried up, resourceless, husk of a planet; post human, post sentient technology, post everything. It's Drexler's grey goo, Carrington's surrealist landscapes, Elliot's The Wasteland. The works concentrate on the way our world has been encoded with various histories - geological, mythological and magical. Using these ideas, sharing their experiences, both Jake and Alfie are attempting to tackle their anxieties about a turbulent and unstable present.


"SO WE'RE THINKING ABOUT FUTURE ARTEFACTS OF OUR FUTURE, OBJECTS MADE AFTER OUR LIFE TIME AND CONSUMED BY TIME AFTER THE MAKERS LIFE. WHILE IN REALITY WE TRY AND USE THIS PROCESS TO QUESTION THE RELEVANCE OF COUNTERCULTURAL MOVEMENTS OF OUR PAST AND POSSIBLE WAYS OF PRODUCTIVE (SUB)CULTURAL OPPOSITION IN OUR PRESENT"

"DON'T THE WORKS EXIST IN A TIRED VERSION OF SCIENCE-FICTION? REPEATING THE WARNINGS THAT FOLLOW THE NARRATIVE OF MAD MAX, WATERWORLD OR EVEN THE BED-SITTING ROOM..."

"THESE PROJECTIONS OF THE FUTURE ARE EXCITING THOUGH BECAUSE THE SYSTEM OF CAPITALISM IS EITHER TOTALLY DESTROYED OR HANGING ON (AND MAYBE THAT'S IDEOLOGICAL IN IT'S SELF - HOLLYWOOD PRODUCING FILMS THAT TELL YOU "NO MATTER WHAT, CAPITALISM LIVES!"). BUT IN THIS STATE ART LOSES ITS VALUE. WOULD ART BE SALVAGED IF IT CAME TO THAT? WOULD IT RETAIN ANY VALUE AND HOW WOULD THAT VALUE BE MEASURED?"

"WHAT VALUE ARE WE PRODUCING? WE MIGHT AS WELL MELT THE WORK DOWN INTO A COMPRESSED CUBE OF TRASH BEFORE THE LOCAL TIP DOES THE SAME JOB FOR US IN 3 OR 4 YEARS TIME. WE'LL CALL IT CONCEPTUAL"

"YES. DEMONSTRATE TO OURSELVES THE SCALE OF OUR IMPACT ON THE PLANET IN THE HOPE WE MIGHT CHANGE OR BETTER, QUIT ALTOGETHER"

"TAKE A STEP BACK, SEE THE STRUCTURE AND IDENTIFY THE POINT AT WHICH CULTURE BECOMES: A COMMODITY, A FRONT, A TOOL FOR GENTRIFICATION, A WEAPON OF COLONIALISM AND THEN FIGURE OUT A WAY TO RESIST THAT"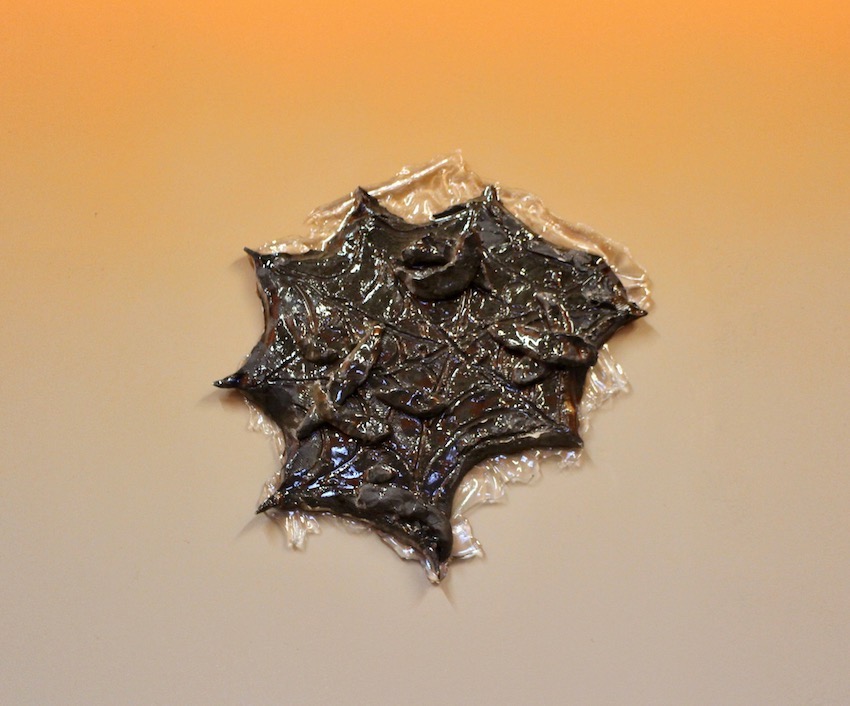 Web #2 (Squatted Web)
Jake Kent
Glass Tranquilliser and the Rock Fluoxetine
Alfie Strong
Pot Plant or House Plant
Jake Kent
Left: Glass Tranquilliser and the Rock Fluoxetine, Alfie Strong
Right: Baby Flower Stack, Jake Kent
One Day it'll all be Over
Alfie Strong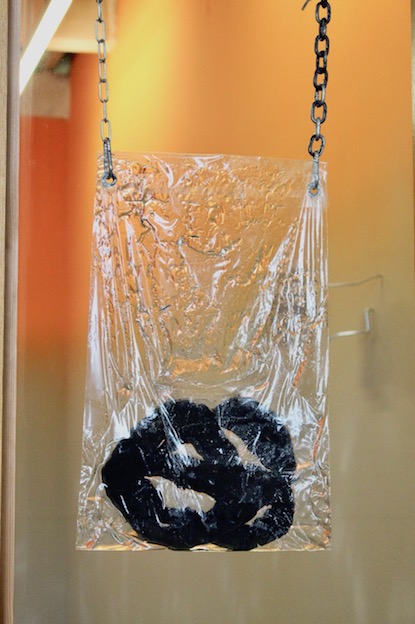 I'm not Done with it Yet (Crass Relic)
Jake Kent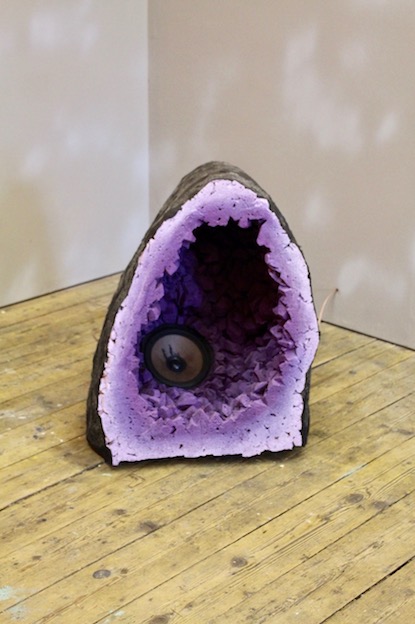 Tranquilliser and the Rock Fluoxetine
Alfie Strong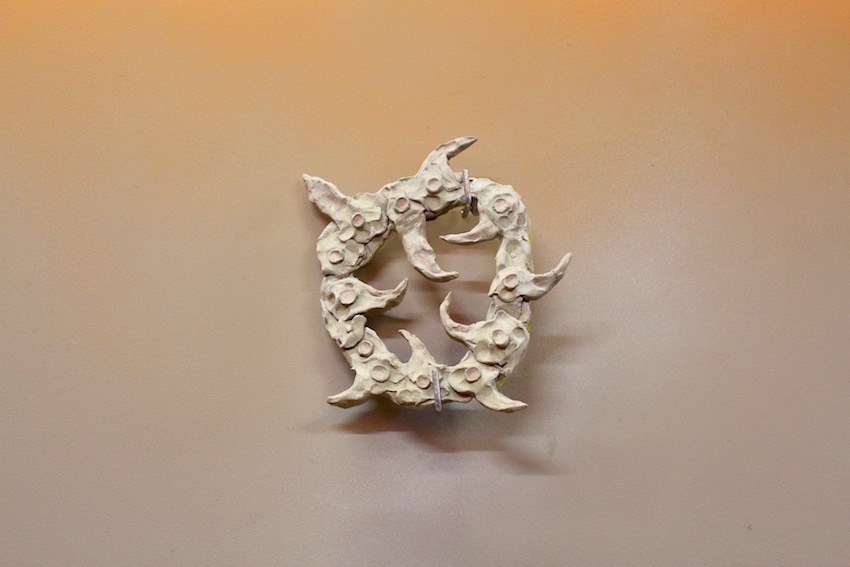 Chunky mutant organic berries
Jake Kent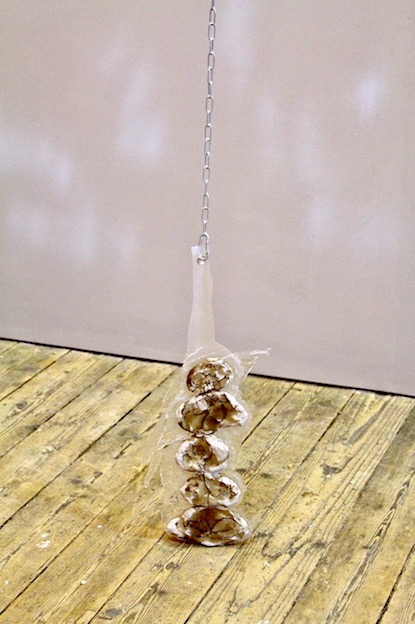 Baby Flower Stack
Jake Kent
Last of the Leaves
Alfie Strong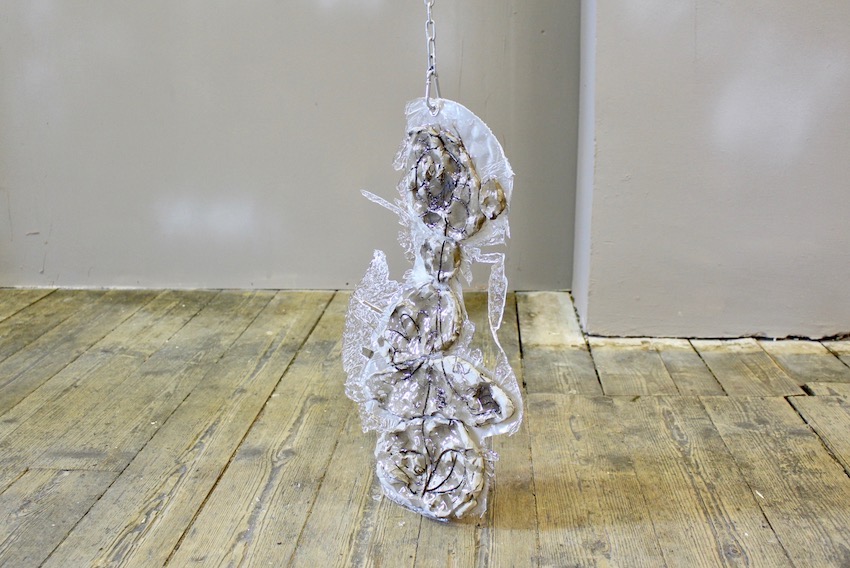 Big Flower Stack
Jake Kent
Sunflower
Jake Kent